BED AND BREAKFAST IN DOVER
For quality accommodation in Dover please go to our Accommodation page where you will find information on all our members guest houses along with tariffs and booking information.

Quality Accommodation At Affordable Prices!
All our members are "Inspected" and Graded, so you can be assured of good quality, clean, comfortable and good-value accommodation.

All members also adhere to the Tourist Industry's "Code of Conduct", which means that you can be sure that only bona-fide visitors/tourists will be staying at any of the establishments.
Choose Your Accommodation
Please browse our members pages and find high quality accommodation for your stay in Dover:
Hubert House – Kernow Guest House – The Park Inn
Tower House – Victoria Guest House
Featured Accommodation
Victoria Guest House
click here to vist the Victoria Guest House page.
Find out more, or try one of our other members quailty guest houses and hotels
Dover: An Historic and Vibrant Place to Stay
Famous for its White Cliffs, Dover is a thriving Channel Port, with a wealth of History.
Explore the Western Heights and the Langdon Cliffs; visit the magnificent Norman Castle and the Museum, housing the Bronze-Age-Boat.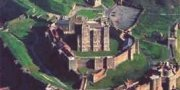 Take a day trip to France or Belgium, for shopping or sightseeing.

All content and information is © Dover Guest House Association and to the individuals listed and may not be reproduced without written consent. We welcome any comments or suggestions you might have regarding this site.